Are you looking for takeaway or delivery food in Hobart? We have 7 restaurants in different areas that you can't miss.
Don Camilo (Sandy Bay)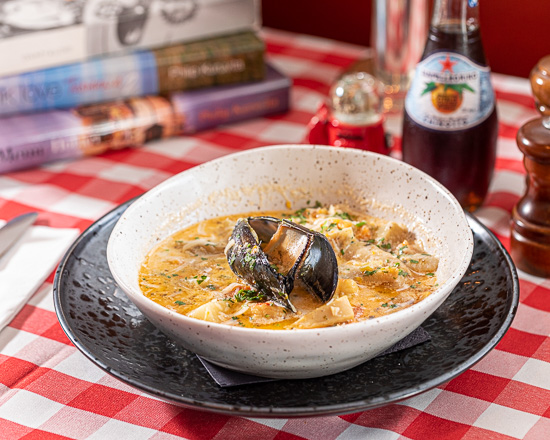 Signature dishes: Spaghetti alla Carbonara, Ravioli di Zucca
Address: 5 Magnet Ct, Sandy Bay
Online Ordering: https://online.doncamillorestaurant.com
Located in heart of sandy bay. This family-owned Italian restaurant is one of the oldest restaurants in Hobart. Established in 1965, it has deeply connected with the history of Hobart. It preserves the traditional look and feel of Italian restaurants, e.g. traditional table setting, old candles and even a black and white movie screen to give you the same feelings of 1960s. Don Camilo also provides some very traditional food from their family's cookbook passed down for generations. You can definitely find something you like. They also provide delivery services with their red iconic scooters.
Monsoon Thai (Battery Point)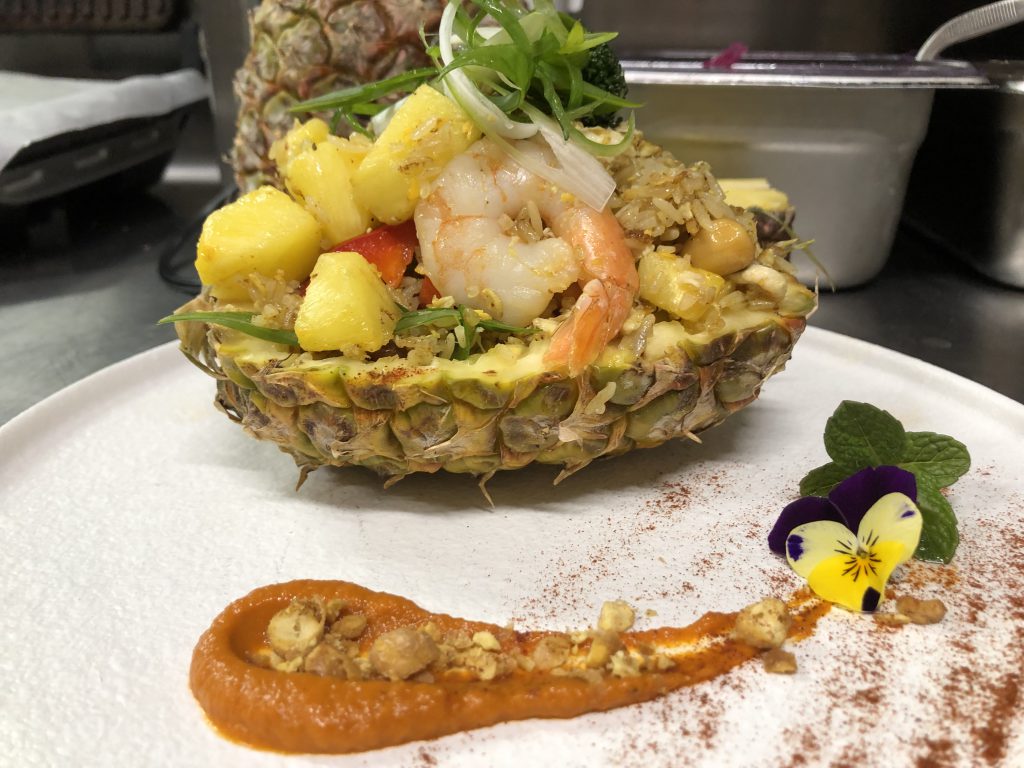 Signature dishes: Massaman Lamb Shank, Pad Thai Veggtarian
Order online: https://monsoonthaifusion.com/
Address: 46 Hampden Road, Battery Point
Located in centre of historical Battery Point. The owner Yaya came to Hobart from Thailand about 17 years ago. She started from opening a very popular vegetarian lunch takeaway "Thai veggie huts" in Hobart CBD, and then decide to run a night-time restaurant "Monsoon Thai" to meet the need of food lovers. Monsoon provides the most beautifully decorated Thai food in Hobart. The plating and presentation of food is incredible. The decoration is a must see. As they have so many years' experience in vegetarian cooking, they provide a big selection of vegetarian and vegan food in the menu. Monsoon Thai is also listed as the most popular vegetarian restaurant by the local newspaper.
Roaring Grill (North Hobart)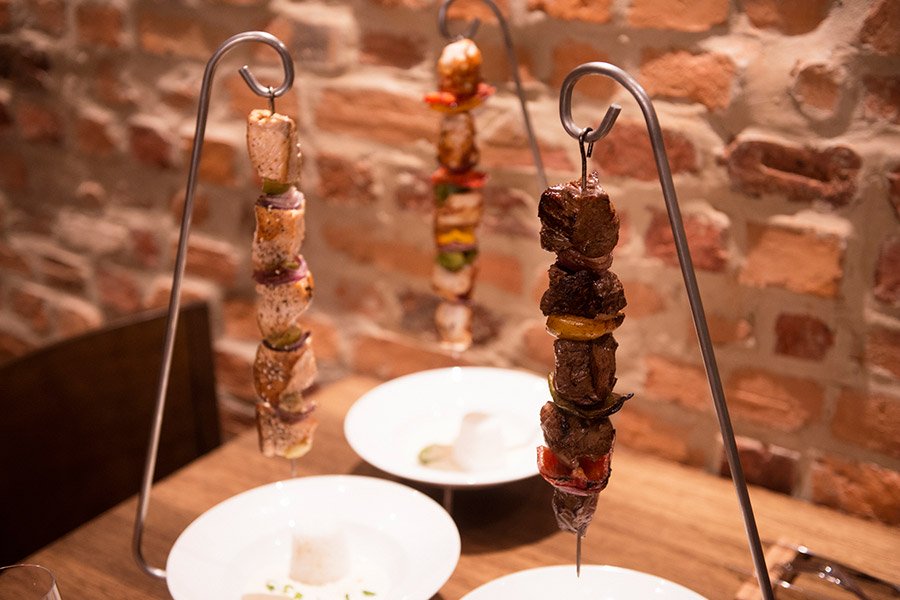 Recommended: Roaring Wagyu Bugger
Address: 301 Elizabeth Street, North Hobart TAS
Order Online: https://roaringgrill.com/
Roaring grill is a high-end steak restaurant in north Hobart. They are very good at making tasty steaks and ribs. Their Cape Grim steak and wagyu are very popular. They also do takeaways and delivery. There are a lot of positive comments for their takeaway food too.
Komatsu Japanese Restaurant (South Hobart)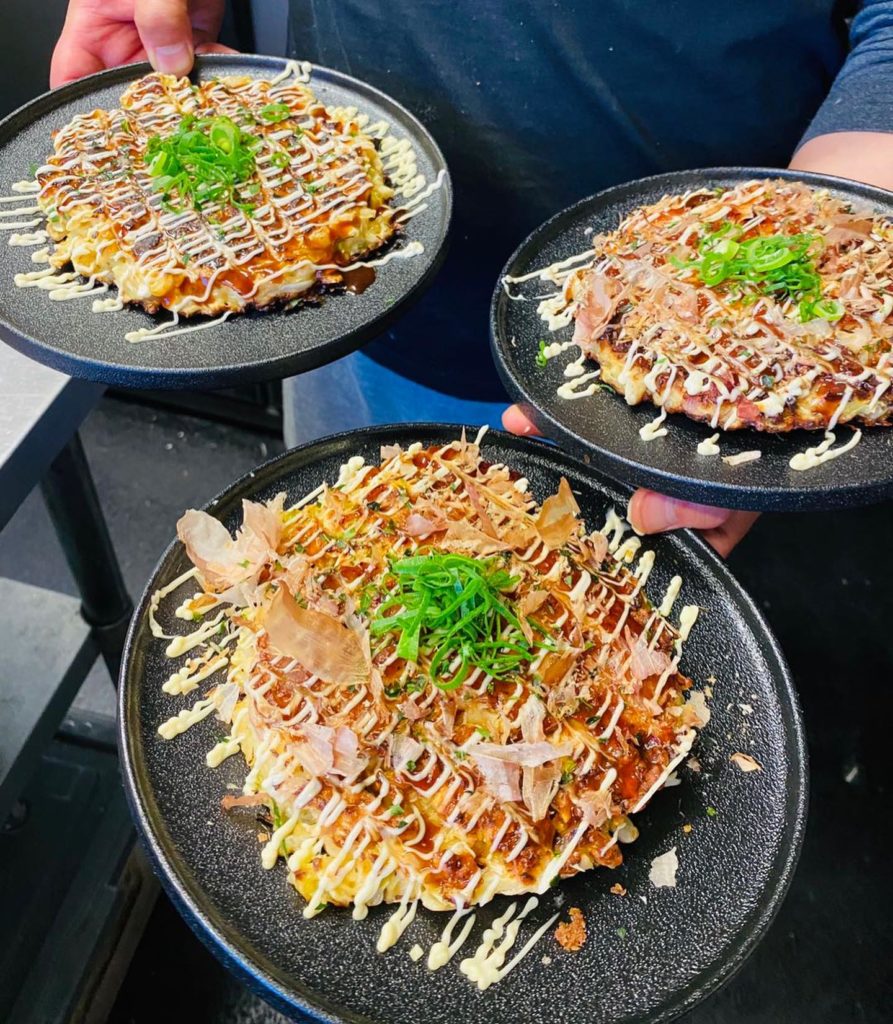 Signature dishes: Okonomiyaki
Address: 196 Davey Street, South Hobart TAS
Order Online: https://www.komatsujapanese.com.au/
Komatsu is located at the end of Davey street, not far away from the entrance to the Southern Outlet highway. That makes it a very popular after-work takeaway place for Kingsborough residents. They provide a selection of Japanese food from Sushi rolls, bento boxes to Japanese fried chicken and salad to suit any budgets. Okonomiyaki is their most popular dish and often sold out. They are also one of a few Japanese restaurants in Hobart that do food delivery by themselves.
Sapa Rose (Hobart CBD)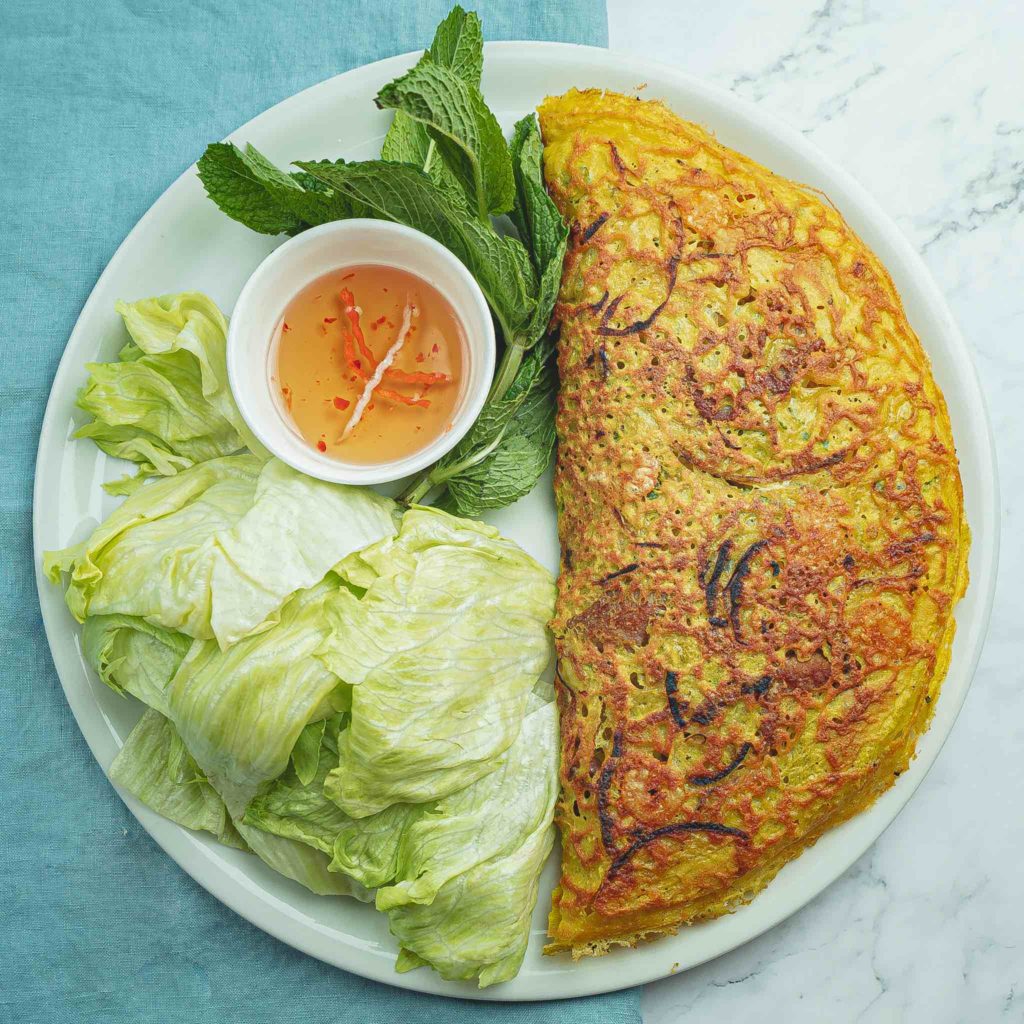 Recommended: Vietnamese Pancake
Address: 77-81 Harrington St, Hobart
Order Online: https://saparose.com.au
If you are looking for Vietnamese food in Hobart, don't miss out Sapa Rose. You can find some really traditional Vietnamese food in this restaurant. The most popular selection is the Vietnamese pancake and the rice paper rolls. They also cook very delicious Pho for a great price.
Modern Thai (Kingston)
Recommended: Pad Thai Chicken/beef
Address: Shop 49A Channel Court Shopping Centre Kingston
Order Online: https://thaikingston.com.au
If you are looking for Thai food in Kingston, the local people will recommend Modern Thai. They are located in the ground floor of Kingston channel court shopping centre. Their menu is based on old tradition with many modern twists, but full-throttled flavours.
Wagon And Horses (North Hobart)
Recommended: Garlic and cheese Pizza, Chicken burger with a lot
Address: 327 Argyle Street Hobart, Tasmania 7000
Order Online: https://waggonandhorses.com.au/takeaway/
This 177-year-old hotel has a sport bar with very popular pub food. When most of hotels and pubs were forced to shut in the very early stage of COVID-19, they surprisingly became very popular within the great Hobart area by providing delivery service to the entire area. There are so many good feedbacks about their food and also their services.